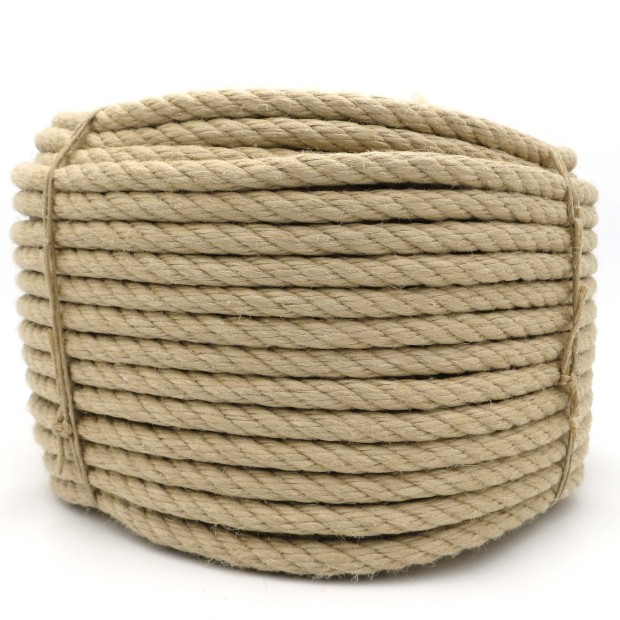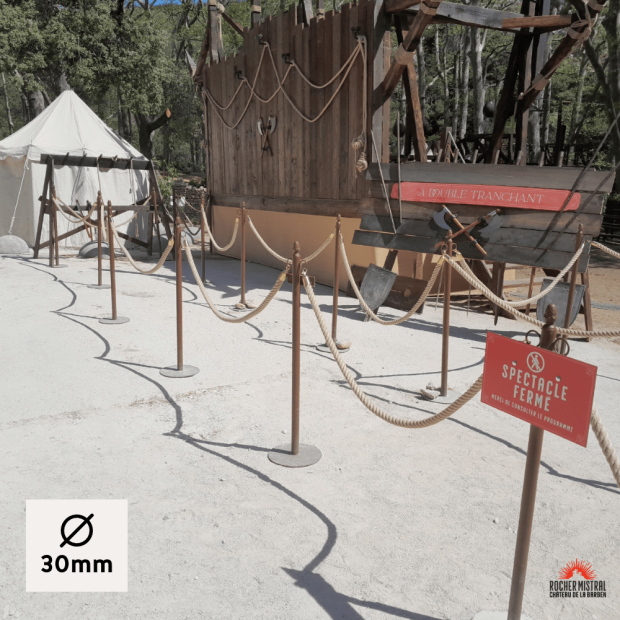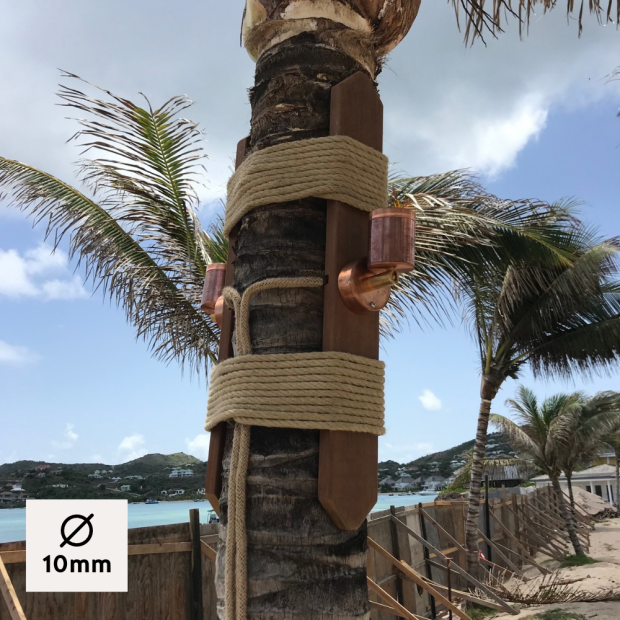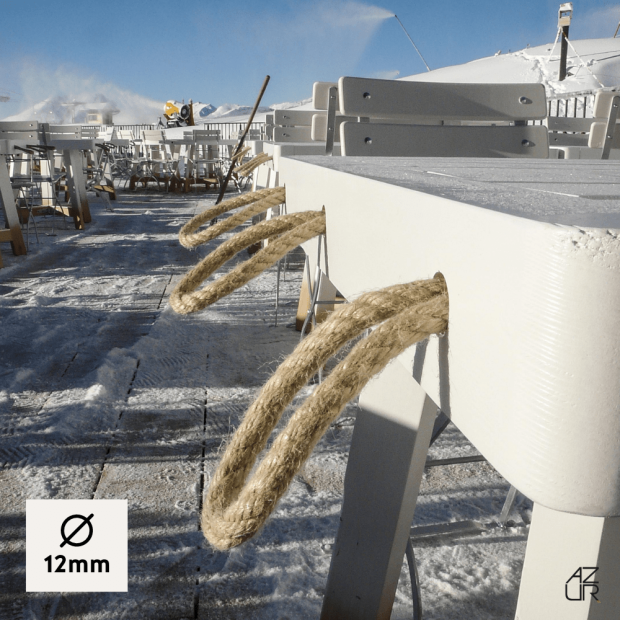 Synthetic Hemp Rope
Textured Polypropylene rope, soft look and feel, hemp imitation - For indoor and outdoor use - 100 meter crown or detail by the meter - Traditional Range - Made in France
Synthetic Hemp Rope - Textured Polypropylene
Our Hemp Imitation Rope in Textured Polypropylene (staple fibre) is made in France. It is designed with the greatest care to obtain an appearance and feel similar to natural hemp. This synthetic hemp rope will be moisture resistant and can be placed outside. It is anti-UV treated. Synthetic hemp rope is one of the most versatile products.
Technical Features

 :
Material: Textured Polypropylene
Diameters in stock: From Ø 4 to Ø 32mm (other Ø on order)
Number of strands: 3 or 4 depending on the diameter
Color: Natural / Beige
Packaging: Crown +/- 100 m or by the meter
Properties: Resistant, lightweight, decorative but not very flexible, odorless, floats on water, fears extreme temperatures
Standards: EN 699
Tolerance: Diameter, length, strength and weight +/-8%
Non-contractual photo
Advantages

 :
Indoor or outdoor use
The fibres of the rope give it a natural appearance
Pleasant to the eye and touch
It has a slight elongation
Has a very good grip and knots
Very good abrasion resistance
Maintains its natural appearance over time
Very good price/quality ratio
It is ideal for creating a natural and authentic design
Traditional and French Range
Use 

:
Craftsmanship
Outdoor Leisure Equipment
DIY
Interior/exterior decoration
Marine decoration
Horseback riding
Breeding
Masonry
Suspension
Manufacturing

:

Our rope are of French quality. This Traditional Quality gives the rope a much higher quality than that found on the market.
Technical sheet
Reference

AR00151

A - Matière

Polypropylène texturé (chanvre synthétique)

Couleur

Beige

Résistance


Forte résistance de rupture
Forte résistance à l'abrasion
Traité anti UV

Fibre

Chanvre synthétique

Type de corde

Corde torsadée

AA Origine

France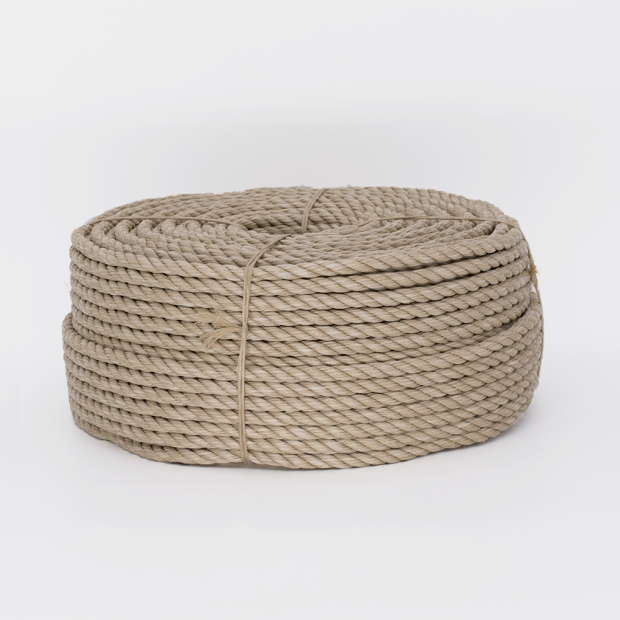 Customer review
On dirait du vrai chanvre.
Ces cordes me sert à faire les brêlages sur des bambous de 10cm de diamètre afin de construire une extension d'une pergola extérieur . L'année passé la première partie que j'ai installé à parfaitement tenue ce chanvre synthétique remplit parfaitement l'esthétique et résistance Super produit , j'ai recommandé et le recommande . Merci à la Corderie Mansas pour son suivi client et ces produits.
Ras identique à la description
Related products