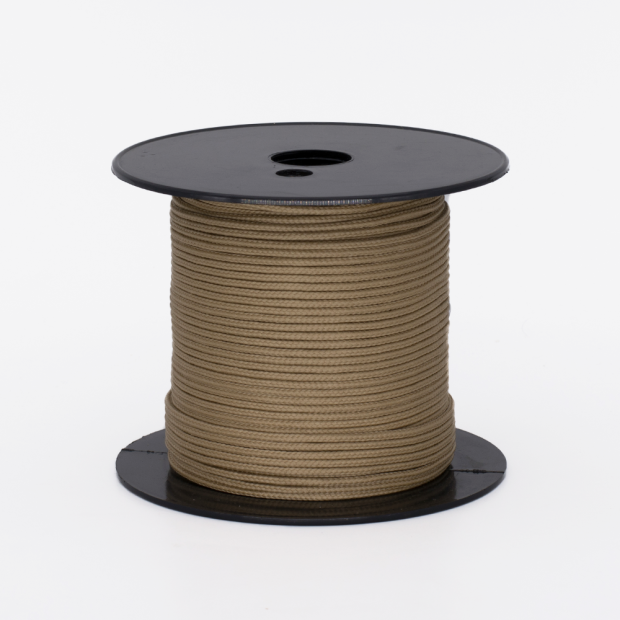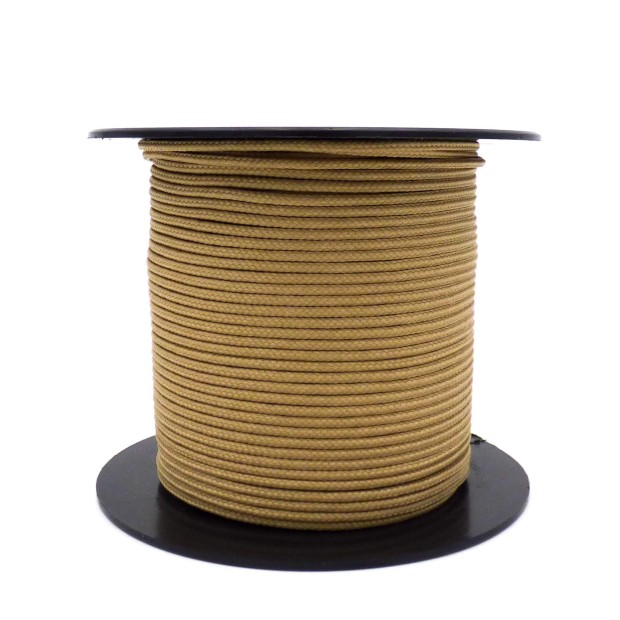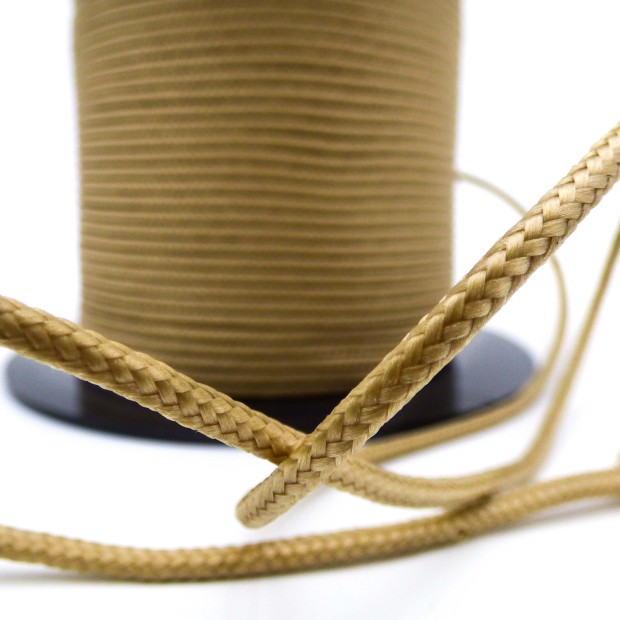 Polypropylene braid with core //
Polypropylene braid with core // - Traditional Range - French Manufacturing
Polypropylene (PP) braid with core //
The multi-filament polypropylene braid, a synthetic material, has a wide range of applications thanks to its many qualities:
High breaking strength,
Good resistance to abrasion, weathering and chemicals (lubricants, gasoline, diesel, diluted soda),
Rot-proof and easy to tie,
Shiny appearance, very soft to the touch and very supple,
Stretches out
Lightweight and floats on the water
Technical Features

 :
Material: Multi-filament polypropylene (textile aspect)
Diameters in stock: Ø 1.5, 2, 2.5, 3, 3.5, 4, 5, 6, 8, 10, 12 and 14mm - Other diameters on request
With core: Parallel core 
Colours: Beige, Blue, Brown, Grey, Khaki, Green, Pink, Purple, Red, Black and their shades - Other colours on request
Number of spindles: 8 to 32 - depending on the reference and diameter
Packaging : Bobbin +/- 100 meters or detail by the meter
Quality: Synthetic
Properties: Rootless, Resistant and floating, Fears extreme temperatures
Processing: Anti-UV
Tolerance: Diameter, length, strength and weight +/-8%
Non-contractual photo
Use

 :
Creative leisure activities
Craftsmanship
Fashion accessories
DIY
Decoration
Horseback riding
Gardening
Masonry
Nautical activities
Separation
Advantages :
Very soft to the touch
Shiny appearance
Imputrescible
Lightweight
Fleet
Hold the knots very tightly
Very good price/quality ratio
French manufacturing
Conservation tips :
The polypropylene braid can be stored outside, it is not affected by humidity and UV rays from the sun. Not designed to be permanently immersed in salt water. 
Manufacturing :
French made. Superior quality.
Technical sheet
Reference

AR00252

A - Matière

Polypropylène

Résistance

Forte résistance de rupture
Forte résistance à l'abrasion
Imputrescible
Traité anti UV

Type de corde

Corde tressée
Drisse

A - Diamètre

1 mm
1,5 mm
2 mm
2,5 mm
3 mm
4 mm
5 mm
6 mm
8 mm
10 mm
12 mm

AA Origine

France

Àme

Âme parallèle
Customer review
Tresse Polypropylène avec Âme Super, sans commentaire, excellente