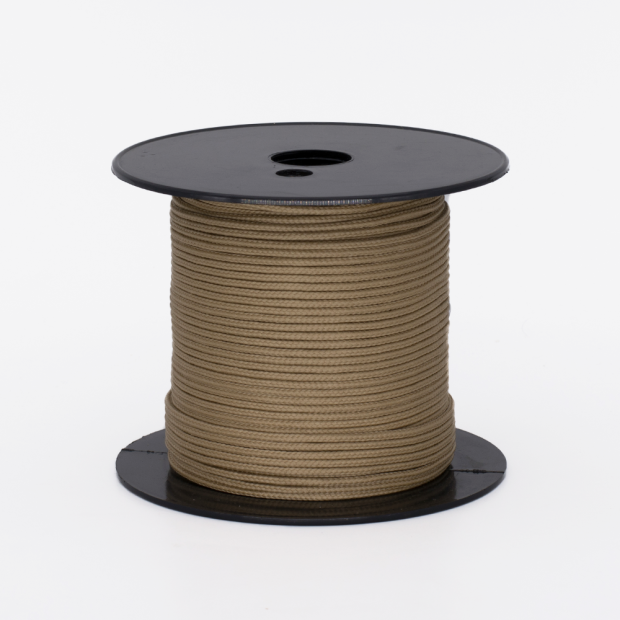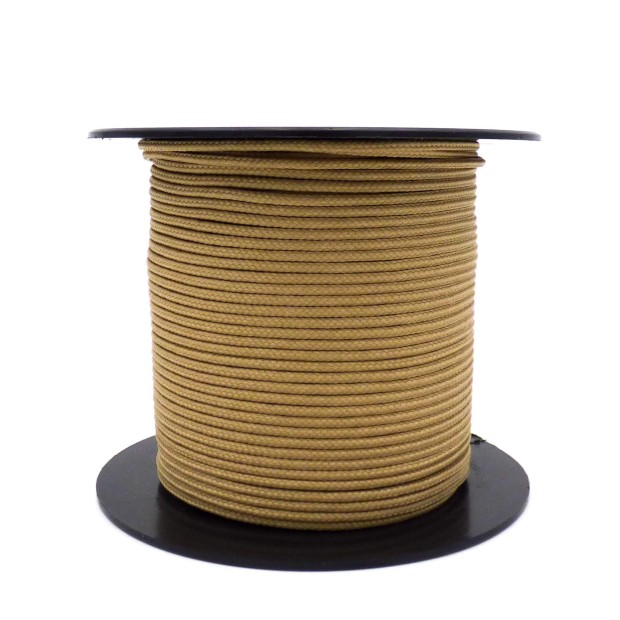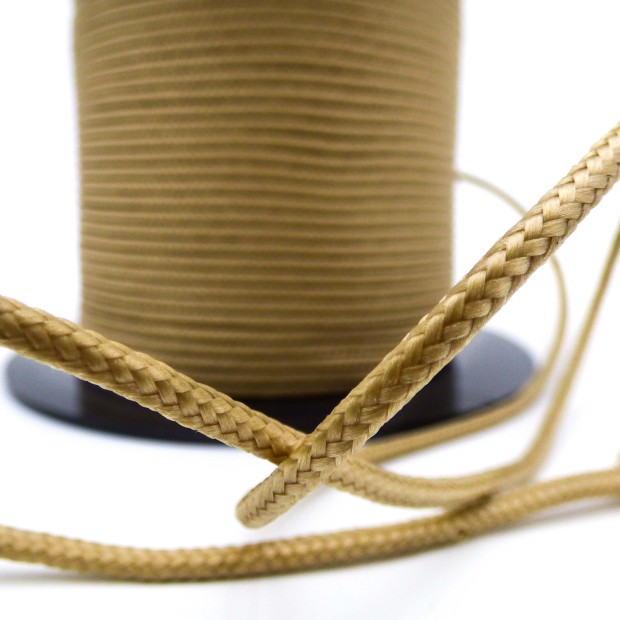 Polypropylene braid with core //
Polypropylene braid with core // - Traditional Range - French Manufacturing
Polypropylene (PP) braid with core //
The multi-filament polypropylene braid, a synthetic material, has a wide range of applications thanks to its many qualities:
High breaking strength,
Good resistance to abrasion, weathering and chemicals (lubricants, gasoline, diesel, diluted soda),
Rot-proof and easy to tie,
Shiny appearance, very soft to the touch and very supple,
Stretches out
Lightweight and floats on the water
Technical Features

 :
Material: Multi-filament polypropylene (textile aspect)
Diameters in stock: Ø 1.5, 2, 2.5, 3, 3.5, 4, 5, 6, 8, 10, 12 and 14mm - Other diameters on request
With core: Parallel core 
Colours: Beige, Blue, Brown, Grey, Khaki, Green, Pink, Purple, Red, Black and their shades - Other colours on request
Number of spindles: 8 to 32 - depending on the reference and diameter
Packaging : Bobbin +/- 100 meters or detail by the meter
Quality: Synthetic
Properties: Rootless, Resistant and floating, Fears extreme temperatures
Processing: Anti-UV
Tolerance: Diameter, length, strength and weight +/-8%
Non-contractual photo
Use

 :
Creative leisure activities
Craftsmanship
Fashion accessories
DIY
Decoration
Horseback riding
Gardening
Masonry
Nautical activities
Separation
Advantages :
Very soft to the touch
Shiny appearance
Imputrescible
Lightweight
Fleet
Hold the knots very tightly
Very good price/quality ratio
French manufacturing
Conservation tips :
The polypropylene braid can be stored outside, it is not affected by humidity and UV rays from the sun. Not designed to be permanently immersed in salt water. 
Manufacturing :
French made. Superior quality.
Technical sheet
Reference

AR00252

A - Matière

Polypropylène

Type de corde

Corde tressée
Drisse

A - Diamètre

1 mm
1,5 mm
2 mm
2,5 mm
3 mm
4 mm
5 mm
6 mm
8 mm
10 mm
12 mm

AA Origine

France

Àme

Âme parallèle

Résistance

Forte résistance de rupture
Forte résistance à l'abrasion
Imputrescible
Traité anti UV
Oriane C.
excellente qualité
published the 07/11/2022
Gérard P.
Tresse Polypropylène avec Âme Super, sans commentaire, excellente
published the 03/11/2022
Karine R.
Le produit est conforme. Je connais ce que je commande donc c'est parfait, juste un bémol, les couleur ne sont pas très juste entre les photos du site et la réalité.
published the 03/11/2022
Noua M.
très bonne qualité
published the 13/10/2022
Francoise D.
Très bien
published the 08/09/2022