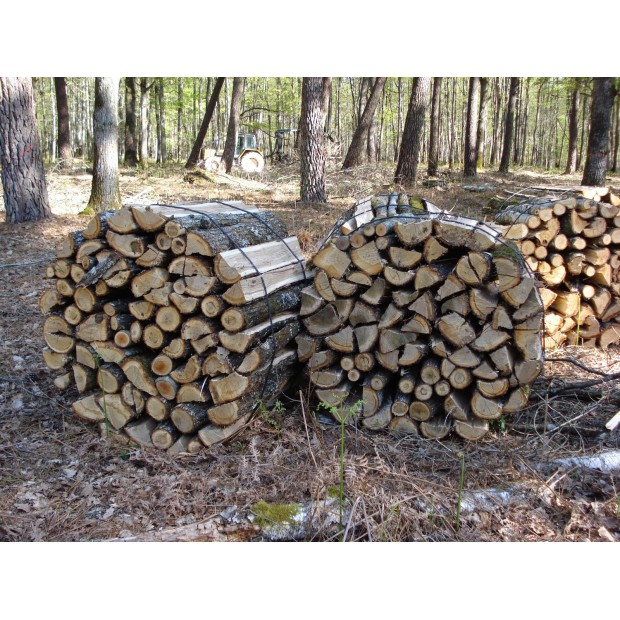 Sawmill Strand PP 8 and 10 wires
Stranded rope for sawmill
Stranded Rope for Wood Wrapper for Sawmills
Strand 8 and 10 yarns of UV treated polypropylene - Packaged in 10kg reels.
18 coils and more: Free shipping costs
Free quotation by quantity
Advantages of the Strand:
Very flexible, slightly elongates and does not break.
Regular and flawless manufacturing for optimum glide.
Superior quality
Made in Europe
Advice on how to use the different Toron ranges:
To bind bundles of firewood and sawmill.
For the proper holding of your bundle: Use a clamping lever to tighten the bundle.
To perform 1 stere: Select the 8 or 10 wires according to your uses and the number of times your stere is moved.
Technical Features :
Number of wires

Breaking Strength

Number of meters / spool

Colours
Spool weight
8  

wires

1 040 kg
420 m
7 black 

wires

, 1 blue 

wire

10kg
10 

wires

1 250 kg
330 m
9 black  

wires

, 1 white 

wire

10 kg
Technical sheet
Reference

TORONPP10300

A - Matière

Polypropylène

Type de corde

Toron fagoteuse

AA Origine

Union Européenne

AA Poids
Customer review
tres bien conforme à la commande