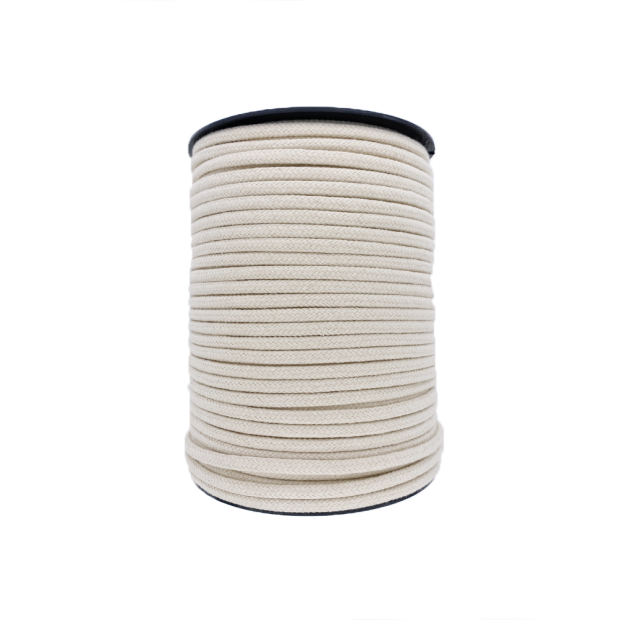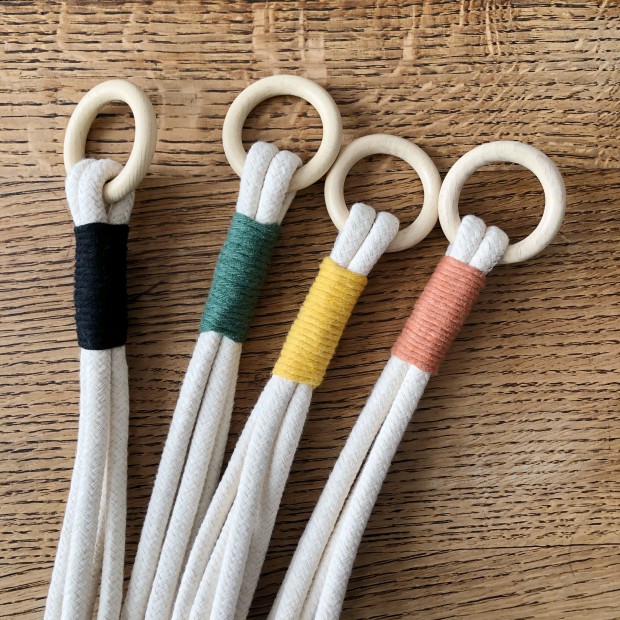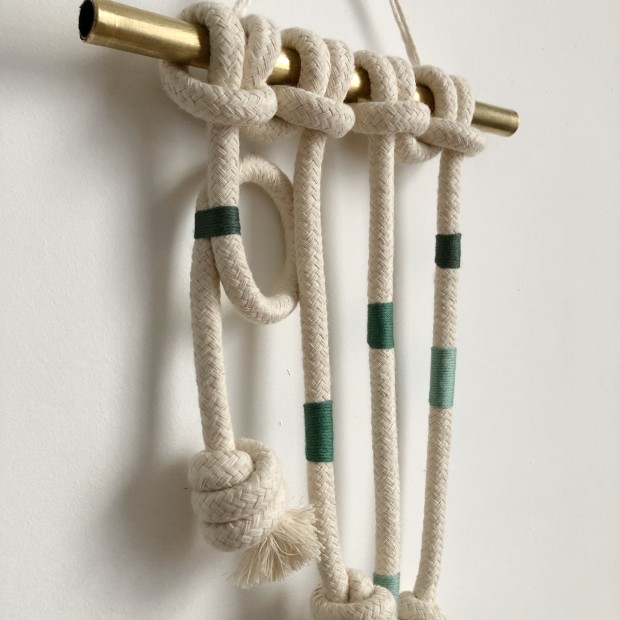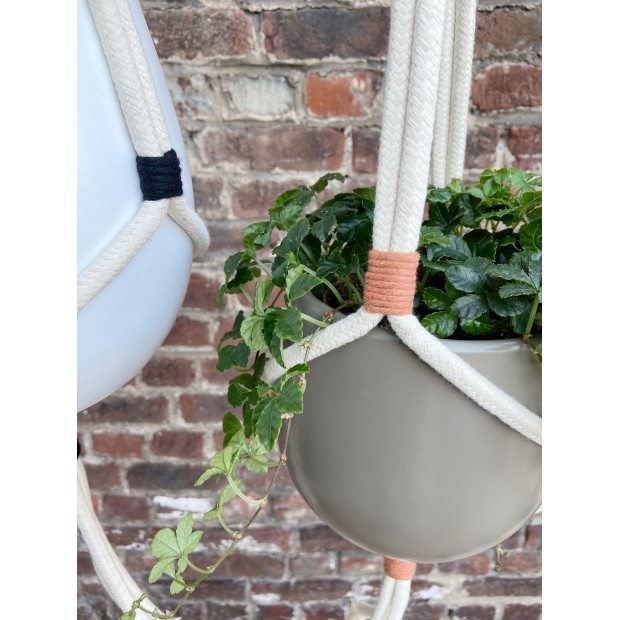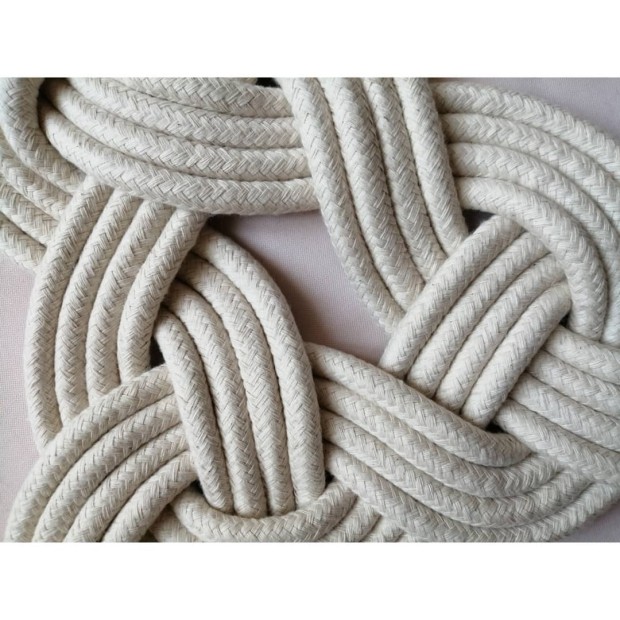 Braided Cotton with Natural Soul
Braided Cotton with Natural Soul - 100% cotton - Unbleached, red or black colour according to diameter - Diameters from Ø 4mm to Ø 16mm - 100m reel or detail by meter - Available from stock - Traditional Range - Made in France
Braided Cotton with Natural Soul
The braided cotton is a natural, ecological and biodegradable rope that is easy to preserve. It has a slight elongation and is easy to clean. This cotton cordage is particularly appreciated for creative and craft work. Our high-quality braided cotton rope can be dyed, it is soft and hypoallergenic.
Technical Features

:
Material: Cotton
Quality: Natural, ecological and biodegradable
Diameters in stock: From Ø 4 to Ø 16mm
Colours: Ecru (off-white) , Black and Red (depending on diameter)
Packaging : Coil +/- 100 or detail by the meter
Specificity: Soul // Natural
Properties: Very soft, very flexible, very easy to tie, very good knot resistance, moisture absorbing capacity
Tolerance: Diameter, length, strength and weight +/-8%
Non-contractual photo
Properties :
Soft
Flexible
Lightweight
Keeps its shape
Good grip in hand
Very easy to tie
Does not float
Low elongation
Can be dyed and washed cold (preferably in a net, short cycle)
Does not cause allergies
Moisture resistance
Use :
Creative arts DIY
Wall weaving
Jewellery
Curtains
Handbags
Plant hanging lamp
Basket
Dream Catcher
Cushion repair
All kinds of DIY
Gardening
Smart Tips :
Remove the core and insert an electrical cable to disguise a suspension.
Remove the core and insert a steel cable to hang a decoration, indoor swing....
Manufacturing :
Our Natural Soul Cotton Gloves are made in France. This gives the rope a flexibility and a much higher quality than that found on the market.
If you want to dye this braid, you can try a textile dye.
Technical sheet
Reference

AR01303

A - Matière

Coton

Type de corde

Corde tressée

AA Origine

France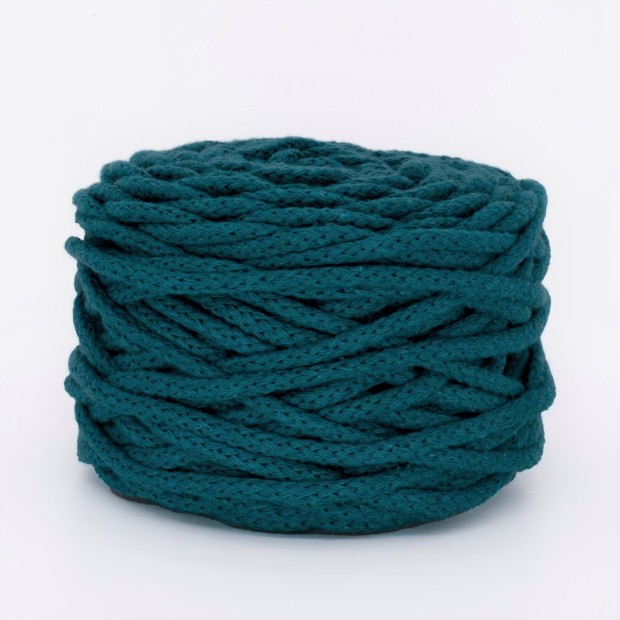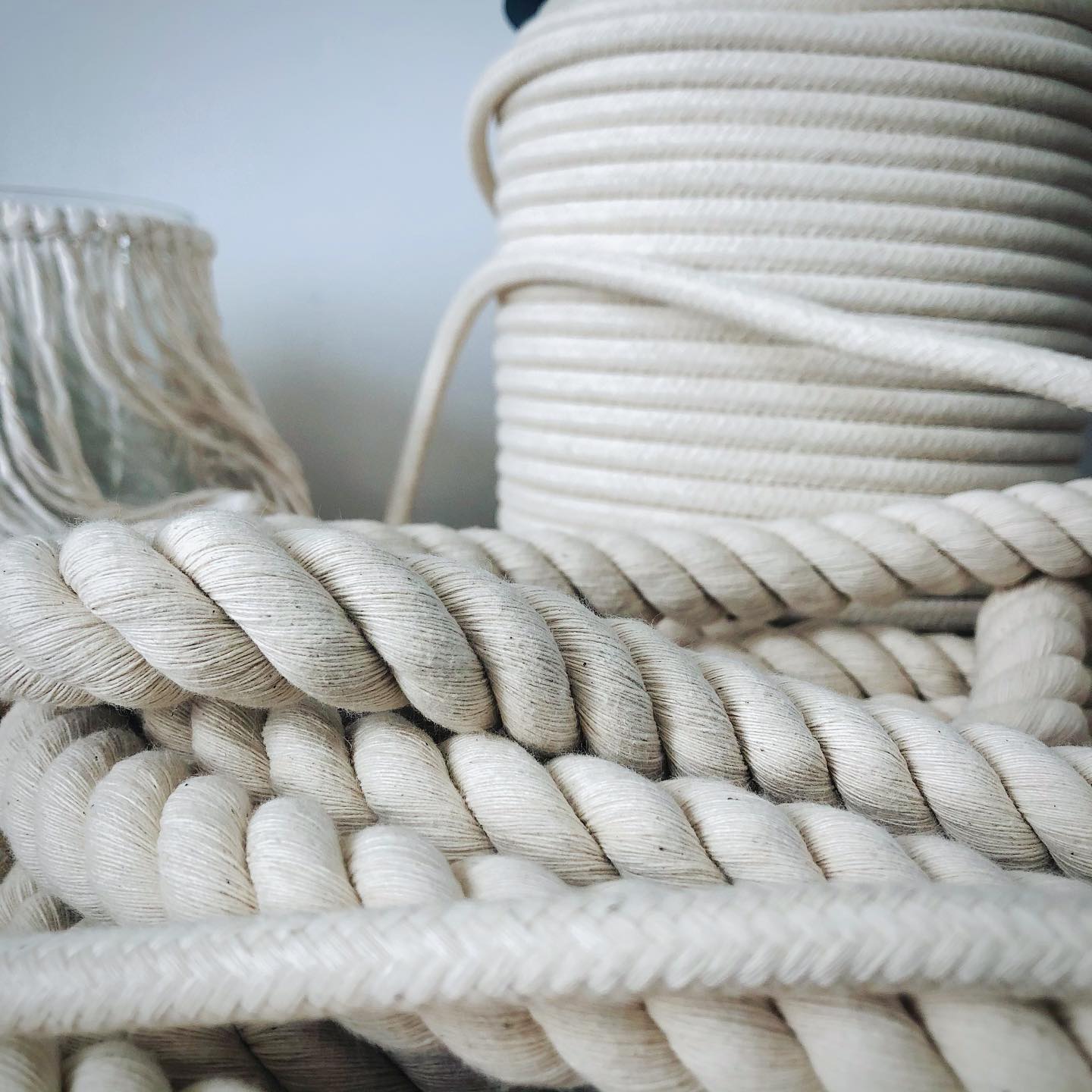 Customer review
Parfait !! Très bonne tenu pour la confection de mes corbeilles
Très bon produit,parfait pour la confection de paniers... Commande vite reçu .