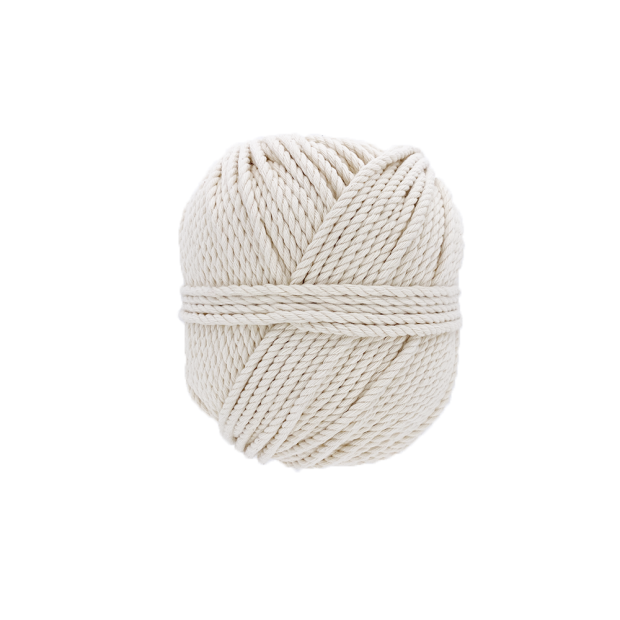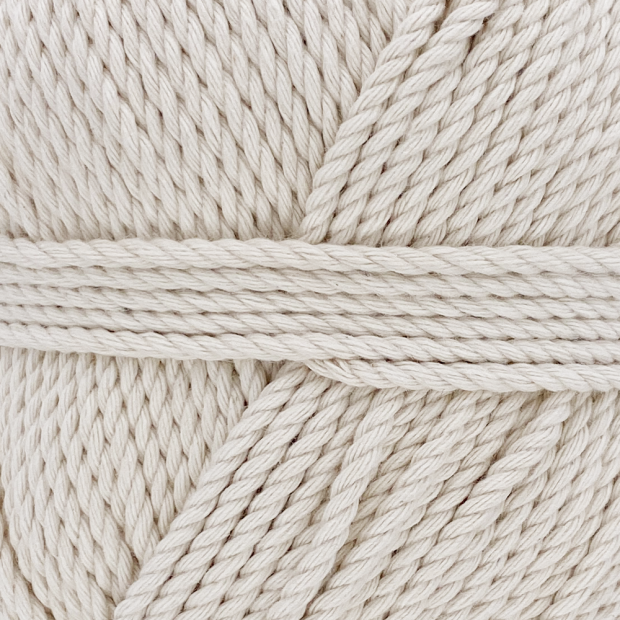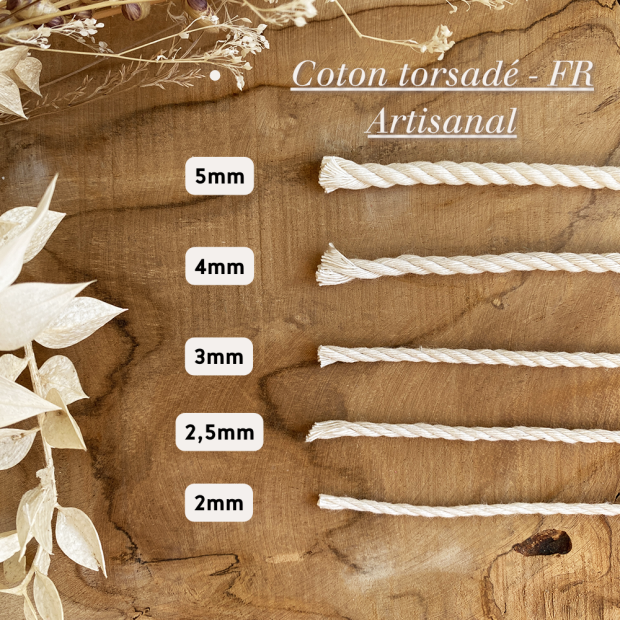 Cotton Cord for Artisanal Macrame 100m
Wired Cotton Line for Macrame and Hook - Different diameters - Ball of 100m - Handcrafted range - Made in France -
Wired Cotton Cord for Macramé or DIY crocheting. Ø2, 2.5, 3 and 4mm
For DIY enthusiasts, our cotton cord wired for macrame is handcrafted in France. It ensures you the best quality to realize your most beautiful creations. Tie and let your imagination run wild.
In your hands! Ready! Ready! Tie it up!
Technical Features of Cotton Cord for Macramé:
Diameters: 2mm, 2.5mm, 3mm and 4mm
Number of strands: 3
Colors: Unbleached in all diameters and availability of colors especially in Ø 3mm (black, red, blue, blue, yellow, green and their shades...)
Packaging : Ball +/- 100 m
Quality: Natural, ecological and biodegradable
Range: Artisanal
Properties: very soft, very easy to tie, very good resistance to knots 
Tolerance: Diameter, length, strength and weight +/-8%
Non-contractual photo
Uses of Macrame Cotton Cord:
Creative Arts DIY
Wall weaving
Jewelry
Curtains
Handbags
Fashion accessories
Lighting fixture
Plant hanging lamp
Basket
Dream Catcher
Cushion repair
All kinds of DIY
Gardening
Manufacture of Macrame Cotton Cord: 
Our Cotton Cord for Macramé is Handcrafted by a French Factory. This gives the rope a flexibility and a much higher quality than that found on the market.
The history of Macrame:
Macrame is an ancestral manual activity dating back to the 13th century. The art of macrame first developed in Spain, then throughout Europe and the world. For decades mariners have sold or traded their own macrame creations made during the long months on the sea, which has allowed this art to be developed on a global level with creations from all countries.
Technical sheet
Reference

AR00066

A - Matière

Coton

Type de corde

Corde torsadée

AA Origine

France

AA Norme de qualité


Global Organic Textile Standard (GOTS)

A - Longueur

100 m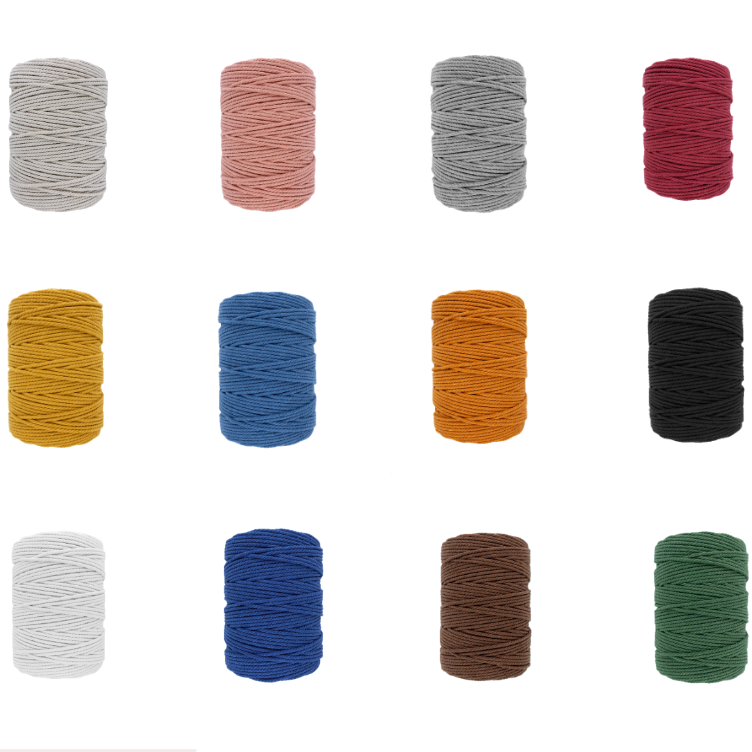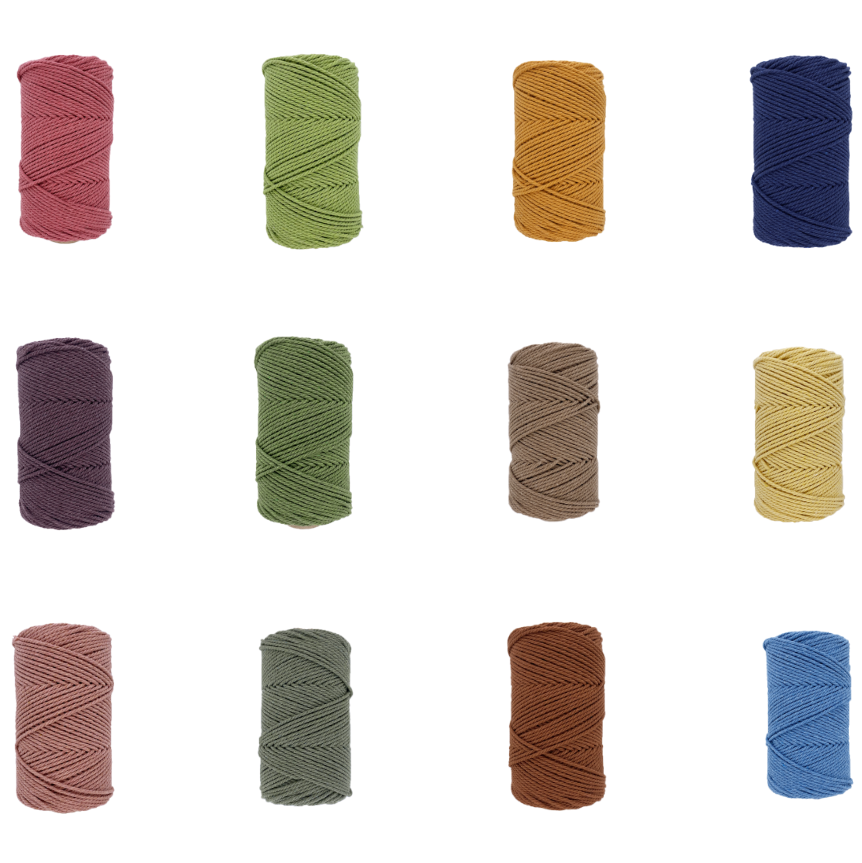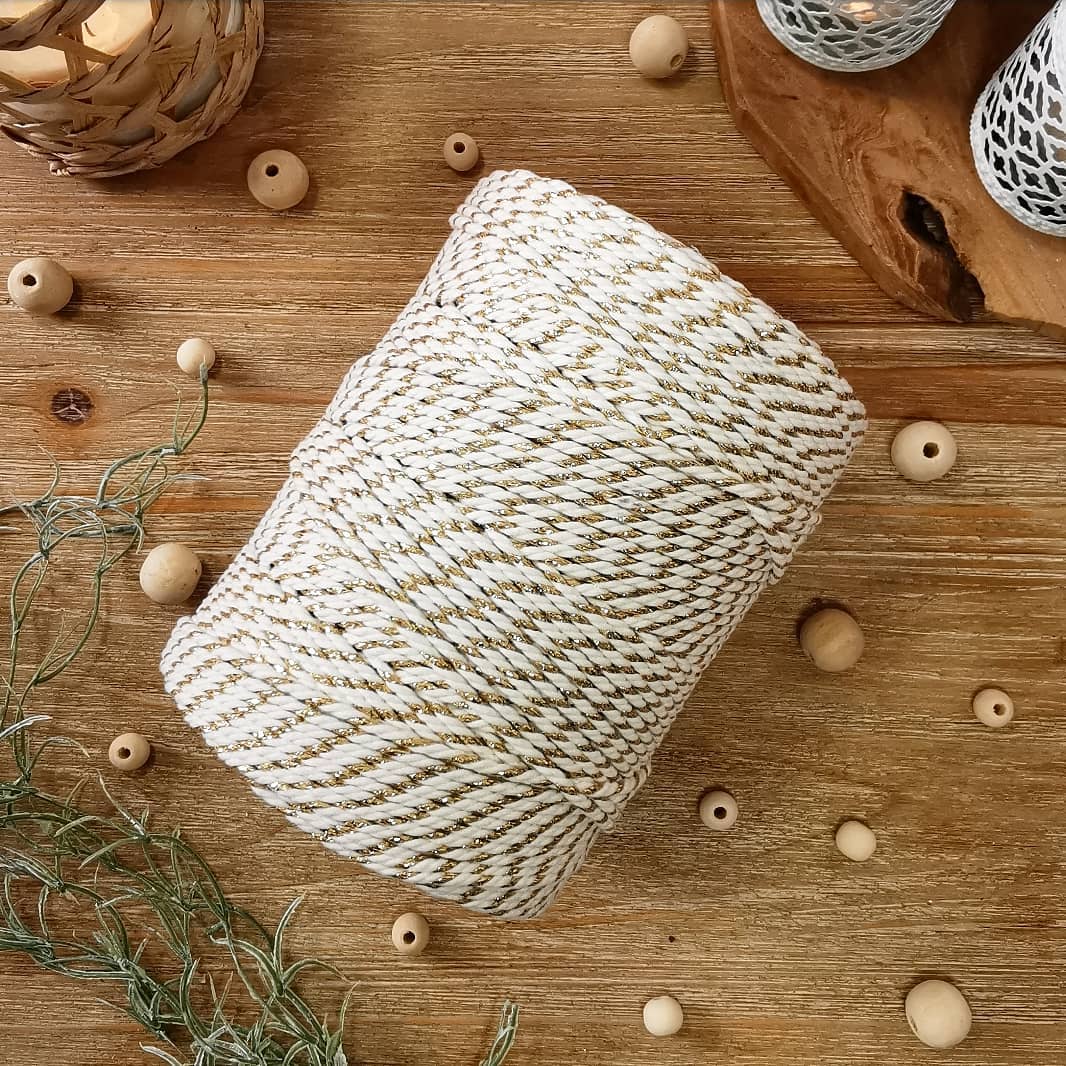 Customer review
couleur magnifique, pas encore utilisé
Qualité toujours au top. C'est une valeur sûre... et tellement agréable à travailler
Très belle couleur, très agréable au touché, mais elle se détrèsse rapidement. Il faut donc faire un noeud au bout tout le temps.