Sisal Rope
sisal rope 100% natural, ecological and 
Sisal Rope 100% natural, ecological and biodegradable 
The fibre of the Sisal Rope is particularly strong and resistant to abrasion. It has a very wide range of applications thanks to its good resistance, its "rustic" look and its neutral smell. The sisal rope will adapt to all your needs and ideas!
Technical Features

 :
Material: Sisal
Diameters in stock: From Ø 4 to Ø 20mm (Other diameters on order)
Number of strands: 3 or 4 depending on diameter
Colors: Natural / Light yellow
Packaging: Crown +/- 100 m or by the meter
Quality: Natural, ecological and biodegradable
Properties: Rough with little flexibility. Adapts to its environment (lengthens or shortens +/- 2%). Does not float
Tolerance: Diameter, length, strength and weight +/-8%
Non-contractual photo
Use

 :
Cat trees
Craftsmanship
Pet shop
Agriculture
DIY
Decoration
Gardening (Horticulture)
Suspension
Advantages

 :
100% natural and biodegradable
Lightweight
"Rustic aspect"
Neutral odour
Slight elongation
Very good hand and knot holding
Very good abrasion resistance
Conservation Tips

 :
Store sisal inside to keep its natural appearance; outside, the moisture confined in its fibres causes moulds.
Manufacturing

:

Our sisal ropes are European quality. This gives the rope a much higher quality than that found on the market.

If you want to dye this twine, you can try a textile dye.
Technical sheet
Reference

AR00175

A - Matière

Sisal

Type de corde

Corde torsadée

AA Norme de qualité




AA Origine

France
Union Européenne

Résistance

Forte résistance de rupture
Forte résistance à l'abrasion

Toucher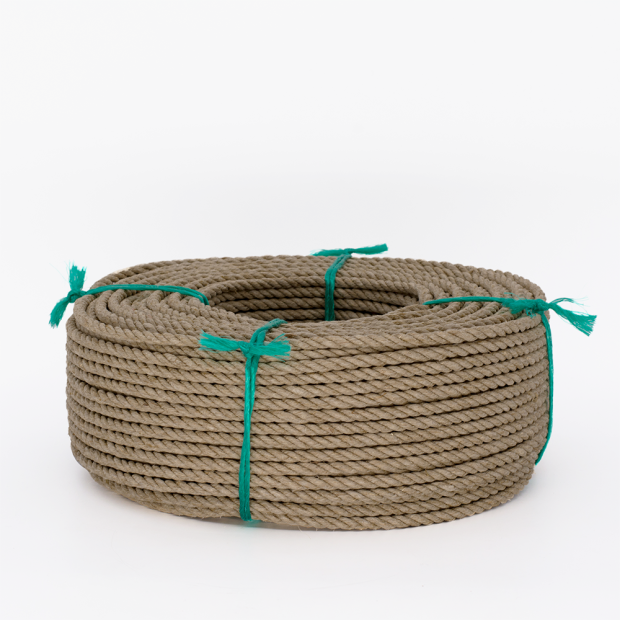 Remi R.
Parfait
published the 01/11/2022
Alexandre Z.
Parfait pour mon chat
published the 14/10/2022
JULIE T.
Bon produit
published the 08/10/2022
Dominique M.
Super
published the 05/10/2022
Martine H.
très bien pour faire un arbre a chat
published the 10/09/2022