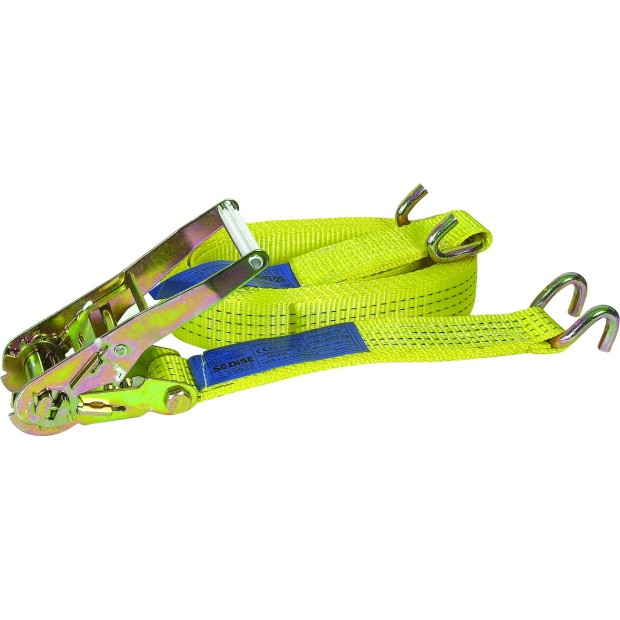 PES strap + ratchet + 2 finger hook - STOWAGE
PES strap + ratchet + 2 finger hook - STOWAGE
Polyester Hook Lashing Strap 2 Fingers + Ratchet
Our 2 Finger Hook + Ratchet Lashing Straps are highly resistant to UV rays and abrasion.
Characteristics of use :
All our professional straps and slings are made of high tenacity polyester, for greater flexibility and very high breaking strength.
Our straps comply with safety standards and coefficients in order to guarantee optimal use.
Advantages :
High resistance to UV and abrasion.
Manufacturing :
Made in Europe
Technical sheet
Reference

18390

Type de corde

Sangle

Doigts