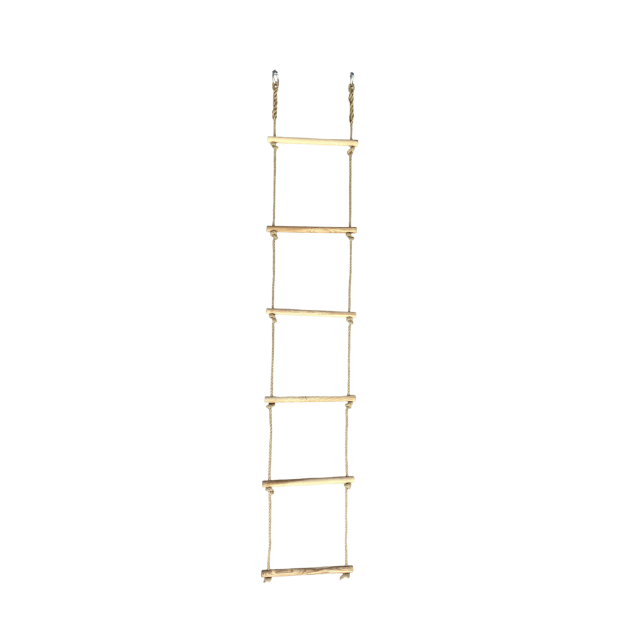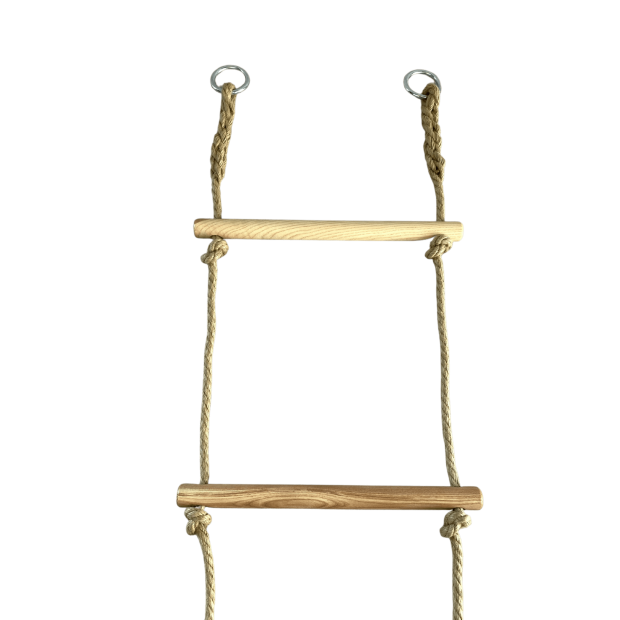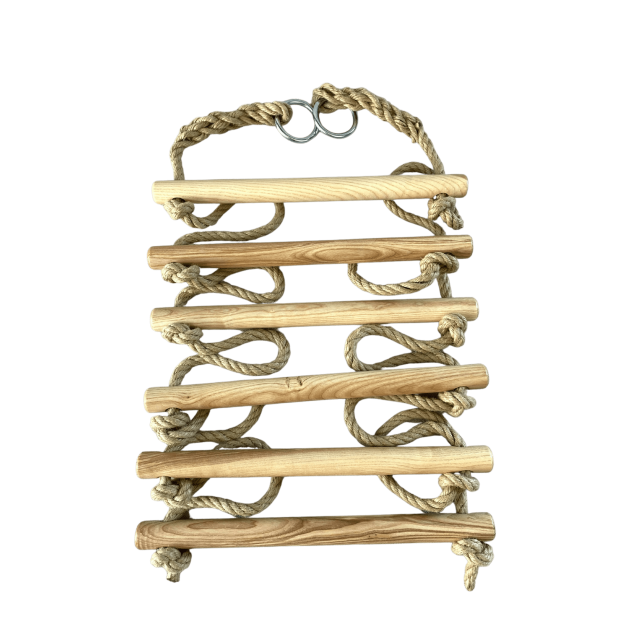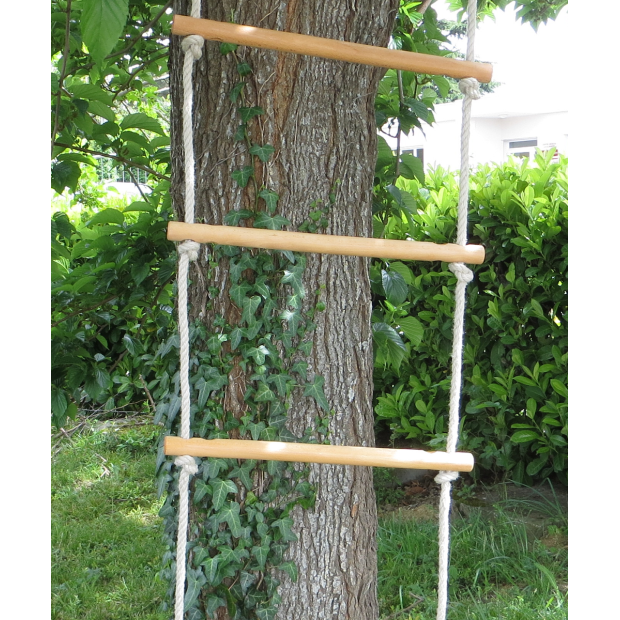 Rope Ladder
Rope ladder with wooden rungs - Traditional Range - Made in France - Several references available from stock
Rope ladder with wooden rungs for gantries from 1m80 to 3m80 - Traditional Range
OUTDOOR LEISURE EQUIPMENT - PRECAUTION OF USE - TO READ CAREFULLY
The imitation hemp rope is resistant to moisture and UV rays.
Our ladders are ready to use.
Fully enjoy your activity thanks to a superior quality product, made in France.
It is the best choice for sports use.
Product compositions :
Rope material: Textured polypropylene (imitation hemp)
Rope diameter: Ø 12 mm
Finish: 2 splices at the top with 2 rings 50x8 + knots under the last rung at the bottom
Length of the ladder: 2 m, 2m60, 2m90, 3m40 and 3m90
Dimensions of the drilled wooden rung: Ø 30 mm x Length +/- 37 cm
Space between rungs: +/- 30 cm
Tolerance: weight, diameter, length, resistance +/- 7%
Non-contractual photo
Family Use
Avantages : 
Handmade splices with no addition of plastic parts
The textured polypropylene rope is weatherproof (outdoor rope)
High quality, Traditional Range
UV resistant
Weather resistant (fears extreme temperatures)
Our customer service department can customize the ropes according to your specifications
Conseils : 
Regularly check the condition of the equipment before use

In order to extend their good condition, it is advisable to shelter them during the winter period
In order to preserve the beauty of the wood and avoid its early degradation: varnish it regularly
The lifetime of your equipment depends on your precautions for use, maintenance and storage
Quality : 
Traditional Range
Made in France
Idées futées : 
Technical sheet
Reference

AR01044

Gamme

Échelle de corde

Hauteur de l'accroche

2,20 m
2,90 m
3,40 m
3,90 m

AA Origine

France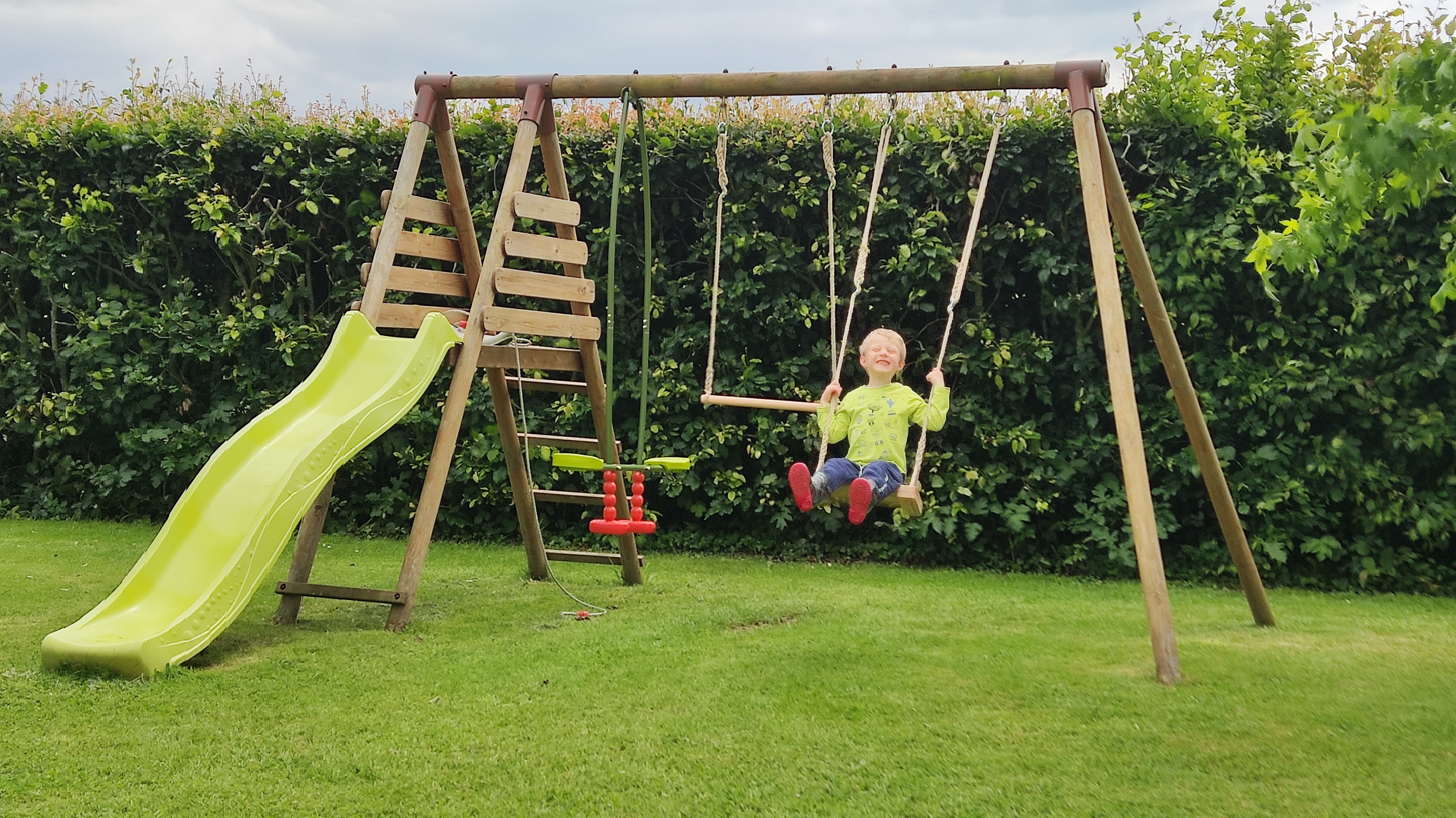 Customer review
L'échelle de corde est de bonne qualité et traitée et paraît costaude.
Au top. Convient parfaitement pour l'usage qui lui est destiné dans les cas où nous ne pouvons utiliser d'échelle rigide (assainissement).