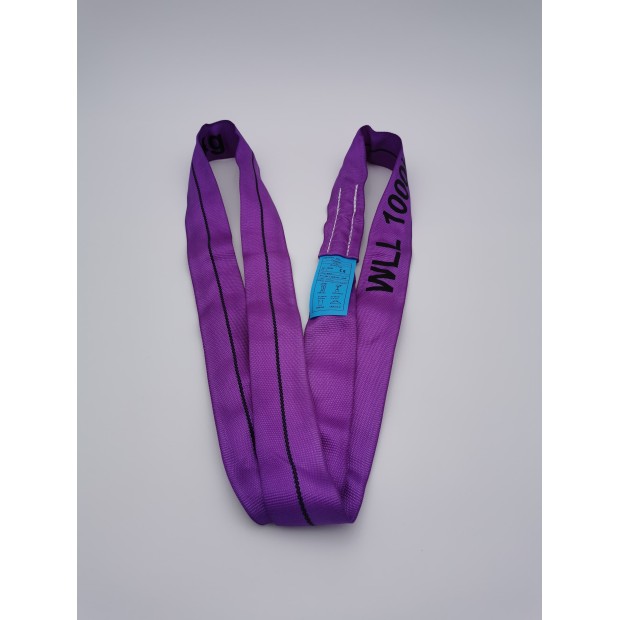 Endless round sling
Enter your email address to be informed when this product is back in stock.
Flat sling with 100% polyester buckles
100% polyester textile flat sling, abrasion-resistant, for general purpose lifting, with a reinforced flexible buckle.
Only 3% elongation at maximum load. Treated to resist certain chemicals and water, as well as seawater.
Safety factor 7
Standards EN1492-1
Wide choice of lengths and strength
Technical sheet
Reference

AR01727

Norme

Coefficient de sécurité